Mardi Gras in Rural Louisiana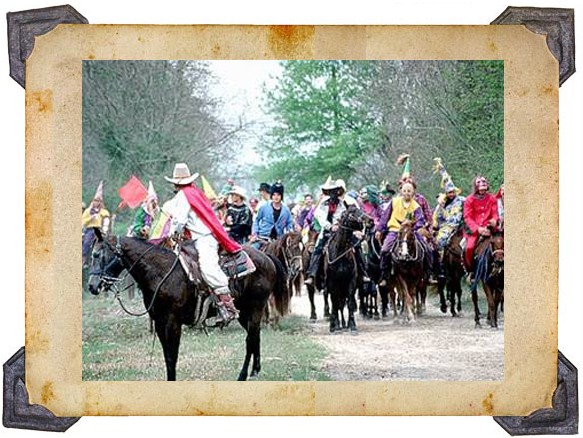 Throughout the rural communities of southwestern Louisiana, Cajuns participate in an ancient ritual that stretches back to medieval France.  That's right, we talkin' bout Mardi Gras! Now, you probably thinkin' 'bout New Orleans Mardi Gras with a buncha beads and floats. Well, the rural version, courir de Mardi Gras, is a crazy beggin' ritual where masked folks go runnin' 'round the countryside from house to house to get makin's for a big ol' gumbo.
Some of the costuming, like the pointed hats, date back to medieval France and poke fun at medieval social institutions, like the royalty or the Church. However, one feature that is nearly universal is the mask because it creates anonymity and freedom in the runners. For one day, anyone can be a prankster!