Life in a Logging Camp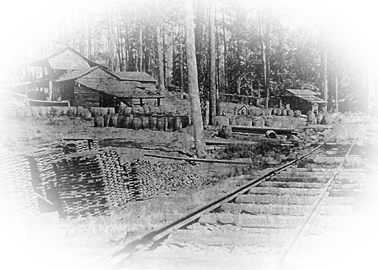 Deep in a big ol' patch between some virgin pines trees, the logging camp of Hoy was built 'round 1910 by Long Bell Lumber Company. This spot was nice and big, and even had a post office, store, doctor's office, and school. The railroad moved almost everythin' in and out of the camp—logs, supplies, generator parts, blades, feed, and so on—and workers bought all these goodies at the commissary.
Hoy stood for about 12 years, and like most other small logging camps, it had a leader. Charles "Charlie" Campbell managed Hoy for a time, finding and establishing logging towns to harvest the timber. In fact, he founded both Old Hoy and New Hoy east of DeRidder.