Leather Britches Smith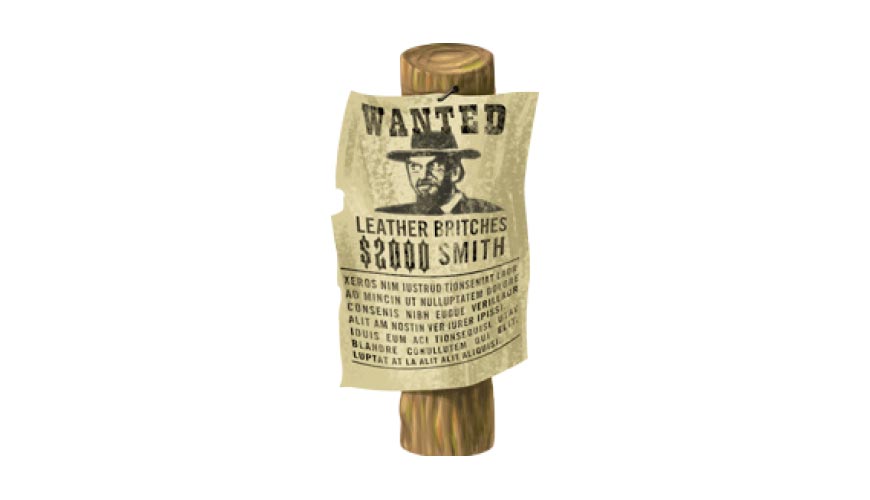 Down in Merryville, there's a story 'bout an outlaw who was given the name Leather Britches Smith. Now, it all came about after a strike of non-union workers faced off against mill workers at Galloway Lumber Co. Charles "Leather Britches" Smith was part of this mess and fired a whole heap o' bullets into the mill, then run off into the woods. A posse set out to hunt Smith down, and eventually killed the man. According to Deputy Charlan, Leather Britches was armed and waiting for 'em, and when the deputy called out for him to surrender, Smith lifted his rifle. The men unloaded their rifles and Leather Britches was killed.
Some said he was stayin' out at the Pump House Branch, others say a union worker betrayed him, and still others say that Leather Britches gave up. Still, no matter what version is the truth, the end is always the same. People say he wasn't given a fair shake, and that he was a victim. Well, they shipped his body to Merryville packed in some ice and leaned the box up against the outside of the Merryville Jail so folks could see for themselves that Leather Britches had been killed.
Many people in Merryville suspected that Leather Britches was a man named Ben Myatt, a known Texas criminal, but a Texas deputy said that Ben Myatt and Leather Britches had two different eye colors.
Some folks wanted Smith to be buried in the Merryville Cemetery, and some didn't. According to many accounts, they compromised by putting him right on the fence line and marked the spot with a cedar board. A headstone was put up some time around 2010 that mimicked the original marker, but years later some locals replaced one in stone so that the legend of Leather Britches Smith would never be forgotten.
That there is one mysterious tale.